Mail: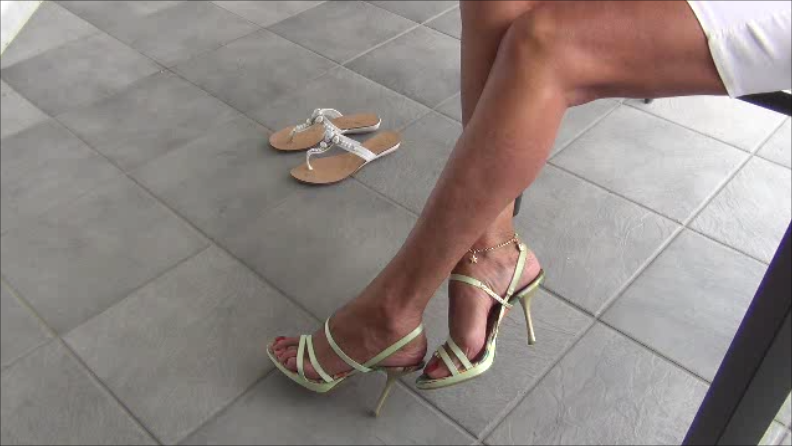 Practices congenial to Me:
TRAMPLING, WORSHIP, FOOT SMELLING, crushing, dangling, SMOKING FETISH, FACE Slapping
I am looking for videos of slaves trampling, worship, foot smelling, face slapping
TRAMPLING: you like to be used as a step during step exercises, as a cushion to land on after jumping from a chair or a rug to walk on hard, and you can jump on for pure sadistic fun?! Well, you've found "bread for your teeth" ... I love My sink, razor-sharp, high heels in various points of the human body, highlighting attitudes of indifference or sadistic pleasure in causing stinging burning! She also loves dancing on "cubes human" in the company, of course, of His dear friends ...
WORSHIP: in front of me Divina Artemisia must be adhered to a certain ritual ... you have to be at to be able to kneel in front of you and make efforts in a true and authentic worship of His Person, subject to certain trappings! For this reason, I hold the courses behavioral ... the adept to train at the right ceremonial!
FOOT SMELLING: those who do not desire the desire to smell the fragrant My Feet?
CRUSHING: Divina Artemisia will be 'pleased to welcome newbies lovers of crushing ... for a drink, a bite to eat in the lunch break or a snack sinoira. My End crave, prancing by the desire to shred, grind, crush all sorts of "good things" ... then take stuff wisely and the lucky patrons, greedy stomachs or gourmets, in the manner best suited to a Queen! From the top of My Omniscience study, prepare, and I plan aimed weight loss programs! For the "little dogs anorexic" the door is ajar! Hurry ... do not waste time ... there is also room for you!
Dangling: in this art are authentic Teacher ... also used to hypnotize the worshiper, while it is at my feet, that craving to stretch his tongue between her shoe dangling and the Divine Foot!
SMOKING FETISH: Being able to be the human ashtray of Artemisia during his long phone calls with friends, smell the smoke that blows out from His lips ... collect the ashes with the language that inadvertently falls to the ground ... and receive, as a prize, the extinguishing of cigarettes on his body, thus keeping alive the signs of time in such a beautiful memory ... can only be an unforgettable experience! Seeing is believing ...
FACE Slapping: just to stretch my fingers and activate circulation .... both the Hands of the Feet!
www.divinaartemisia.com - All rights reserved